On the days…
that EVERYTHING seems to go wrong…
and everything feels inside out…
when you ask yourself why in the world you crawled out of bed today…
when you don't know whether to say what's on your mind or keep the silence…
when prayers feel like they bounce off the ceiling…
and Heaven feels like a million miles away…
it's the little things.
Yesterday was one of those days. Not entirely grief related, mostly just life.
Wouldn't you know it? After writing this post. Ha!
But something happened.
It's on those days that the little things are suddenly big gigantic things. Things you just can't not notice.
I was pulling weeds out of Jenna's garden, because the weather down here in Texas is AMAZING and I wanted to be outside. And these weeds- they're insane. So after pulling a few I was getting a little discouraged that I would never see the end.
And then there it was… this itty, bitty yellow butterfly, mindlessly fluttering her way around me, and around this sad looking garden that let January have most of the flowers.
She had no idea how much I needed her in that moment. And no idea how beautiful she was.
Maybe we face these stormy days in life to appreciate these so-called little things. I don't know, but it certainly feels that way.
I wish I had a picture of this butterfly to share with you but I was covered in dirt and my phone was yards away! Hopefully she'll visit again sometime…
Also linking up with Carissa & Lindsay today.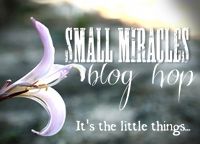 You might also like:
facebook comments: